Over the years, Florida Cane Distillery has continuously evolved to best serve our clients' needs. However, throughout it all, one thing has always remained the same - to hire only the brightest and most talented people to bring the heart and passion to our company. Take a few minutes to learn more about our team below.
LEE NELSON | President & Co-Founder
---
Lee was inspired by his love of fine spirits, all things local, and eclectic background to envision and create Florida's first multi-brand, micro-distillery. Lee is responsible for the development and production of all Florida CANE products, all federal, state, and local compliance. He supervises the Tasting Room Manager, Production Manager, Distilling Class Instructor, and Social Media Manager. Lee has over 20 years in Business Strategy and IT Program Management for a large global Financial and Investment company, 15 years in home brewing and distilling, and 7 years in commercial distilling. He is a certified Project Manager (PMP), earned his M.B.A. in 2007, and holds a B.S. in M.I.S. from the Rochester Institute of Technology.
---
PATRICK O'BRIEN | Vice President & Co-Founder
---
Pat has led the company's efforts to rapidly expand in both On-Premise and Off-Premise Accounts. Pat is responsible for setting the wholesale sales goal, managing the Field Marketing Manager, developing Key Accounts, growing the company's relationships with local business and industry groups, managing the relationship with Distributors, and organizing event-based promotional events. Pat is also the Sales Director for the Eastern United States for a large medical device sales company, overseeing a multimillion-dollar territory across 17 states. He earned his Bachelor's degree in Communication from SUNY Albany and a Golf business Management Degree from the Mundis Institute in 2003.
---
MATTHEW BABER | Field Marketing Manager
---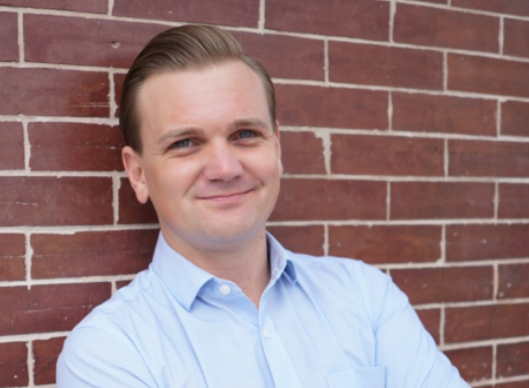 Matt joined the Florida CANE Distillery over 1 year ago and has grown the company's off premise and on-premise sales throughout Central and West Florida. Matt's 15 years as a mixologist and with managing bars in the Boston area make him a great resource for our on-premise accounts. Matt holds undergraduate degrees in English Literature from the University of South Florida, and History from Northeastern University. Matt has also achieved the Level 1 certification from the Court of Master Sommeliers and is preparing to sit for the Level II exam
---
SVEN HEVIA | Assistant Distiller & Production Manager
---
Sven joined in early 2018 and handles all aspects of production including distilling, blending, and bottling. Additionally, Sven documents the processes and completes the required state and federal filings. His interest in craft alcohol started while working for a local brewery and he recently earned his B.A. in Chemistry from USF.
---
JESSE TATE | Distilling Instructor
---
Jesse is central to delivering our exceptional educational experiences for our visitors and whiskey school students. Jesse creates, teaches, and delivers the tours for our tasting room visitors. He joined the team nearly 2 years ago and is the first employee to be awarded shares. Jesse coordinates the Whiskey Distilling School and delivers over 60 hours of instruction per year. Jesse holds a B.A. in English Literature from the University of South Florida and graduated from the Siebel Institute of Technology's Craft Distilling Operations program in June 2017.
---
FLORA KIM | Marketing & Social Media
---
Flora joined the company in August 2018. Her role at the Company is focused on executing the Social Media Campaign (Appendix I) including planning, and analysis. She holds a bachelor's degree in communication.
---
KRIS TRUJILLO | Team Member
---
Kristine is a shareholder employee who works the Tasting Room and offers distilling tours. A graduate from Brandon High School, Kristine has been a long time fan of the distillery and was a frequent visitor to the original Brandon location.
---
JAMES WIEHLE | Team Member
---
James is currently pursuing a degree in Chemical Engineering from the University of South Florida. He brings a passion for distilling, process improvement, and chemistry. He writes a weekly encoded message or riddle that we display on our 15thStreet Chalkboard. Figure it out and Jame's will pour you a shot of his favorite spirit.
---
MARIBETH PURDY | Team Member
---
---
PAIGE DEPAGTER | Team Member
---
---
SJ KILLIAN | Junior Financial Analyst
---
SJ Killian is currently working towards a B.S. in Finance at the University of South Florida and will graduate in the summer of 2020. She is in charge of creating monthly reports to coporate executives and reporting cash flow projections.
---
---